acupuncture & chinese herbal medicine blog
Our blog consists of educational journal entries from our practitioners with links to academic articles from various news-sites. We strive to not only teach the public about acupuncture and herbal medicine, but other illnesses and a general healthy lifestyle.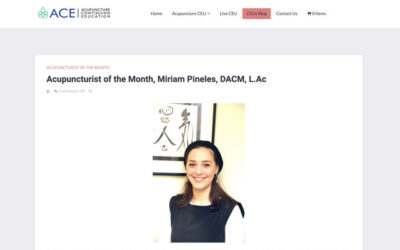 Dr. Miriam Pineles, DACM, L.Ac, has been named Acupuncturist of the Month with Acupuncture Continuing Education. Read more at the link below.Miriam Pineles is Board certified in Acupuncture and Chinese Herbal medicine and Licensed in Acupuncture by the state of NY....
read more