Dear Patients,
I feel very fortunate to be a practitioner of Chinese medicine right now and in this newsletter I'd like to share with you information coming out of China on how hospitals there have been using Chinese herbs to treat this Virus. My teachers in the field, especially Dr. John Chen, PhD, PharmD, have been analyzing what the hospitals in China have been using to treat and arrest symptoms, and are continuously teaching us how to help our patient-communities. Herbalists are very well-equipped to help manage symptoms of this virus and I hope to explain to you how this is so.
Before there were x-rays and blood tests, Chinese doctors used the pulse, tongue and patient's symptoms to diagnose and treat disease effectively. And if you've been a patient in my clinic, you know this first-hand. Chinese herbs do not treat a specific disease, but rather treat the person and the unique presentation of symptoms that the patient presents. As you have read in the news, the Virus is manifesting in different ways depending on the patient population. Chinese doctors have developed specific Herbal protocols to address these various manifestations and stages of disease.
Chinese herbs work to fight disease in multiple ways:
To strengthen the body to fight the disease;
To enhance blood flow to the organs and vessels to support White Blood cells in healing the body;
Help to hydrate the mucus membranes to thwart penetration of the virus;
Break up mucus and dissolve phlegm in the lungs, and stop cough;
Relieve multiple symptoms associated with a viral infection;
Help the Recovery phase, repair Lung tissue, strengthen the Immune system.
We have a different Herbal prescription for each phase of the Virus and assess which one is appropriate to the patient. We assess to see if the patient is in the "Initial phase" of the virus with symptoms of: sore throat, fever or no fever, sore limbs, headache and fatigue. If this patient receives herbal treatment in the first week of symptoms, depending on the person's constitution, we can help prevent acceleration of the disease. We use herbs that are anti-viral, clear infection, and strengthen the body to help the person fight the infection.
If a patient is exhibiting signs that that virus has penetrated deeper and reached the Lungs, such as heaviness in the chest, cough with mucus, high fever and severe fatigue, we have several herbal formulas to choose from to treat the lungs and help the body clear phlegm and inflammation.
Herbs are safe to take with most medications.
They have significant benefit and very little risk, and are a very good method of prevention.
Acupuncture policy leaders are working to help acupuncturists become "essential" health care professionals to New York State to get us back to work to serve our patients. I will keep you updated on developments as they come. Until then, please reach out to me for phone/FaceTime consultations and I will ship herbs to you.
If you are currently on herbs for other health concerns, and you develop viral symptoms, please contact me to discuss whether or not you should change to another prescription.
Below please read the letter below, written by a colleague on supplementing with Vitamin C and NAC to help protect you and your loved ones.
Wishing you health, strength and peace,
Miriam Pineles
From Nick Olow, BSN, RN, MS, L.Ac. Founder and CEO of AcuMassage Therapy Center and Better Birth 360
4417 30th Street, Suite 111, San Diego, CA www.AcuMassageTherapy.com
*The information I am about to share with you is for educational purposes only and not to use used in lieu of taking medical advice from your primary health care provider, physician, midwife, or doctor. *
*Feel free to share this information with your friends, family, partner, loved-ones, and your clients…*
*We are all in this together…*
*How to Minimize the Symptoms and Severity of Covid-19…*
 As you been reading and watching on the news it has been reported that thevirus covid-19 can put the elderly or immune compromised individuals at a higher risk factor for developing Acute Respiratory Distress Syndrome(ARDS) and viral pneumonia.
What happens when someone contracts covid-19 and their immune system is compromised is that it can lead to endothelial damage to the cells in the lungs, which can cause Fibrosis Aveolitis or otherwise known as PulmonaryAveolitis, which causes the classic shortness of breath.
 *So what can you do to minimize the endothelial damage and inflammation in lungs that causes Fibrosis Aveolitis and viral pneumonia?*
Well I did some extensive research on pubmed and I found that Acetlycysteine (NAC), which is an essential amino acid that you can buy at your local health food store, which can help minimize endothelial damage, inflammation in the lungs, and also pulmonary edema…
 The reason why younger people have more mild symptoms and usually don't develop ARDS is because they have a higher levels of an amino acid called Glutathione in the body which acts as a major antioxidant to clear out Free-Radical, Oxidative Damage, and inflammation the Lungs when you are exposed to the coronavirus…
 The elderly and immune compromised individuals usually have low levels of the key amino acid glutathione in the body to minimize free-radical damage and inflammation in the lungs…
When someone contracts coronavirus this can cause a Cytokine Storm and can cause alot of inflammation in the Lungs, which can leads to ARDS and viral pneumonia…
 The goal is to boost your glutathione levels before, during, and after youcontract the virus to minimize the cytokine storm and inflammation in the lungs…If you do that, then there is a good chance of reducing your riskof developing ARDS and viral pneumonia based on the research I have read below…
 Enclosed below are pubmed links for your review that support the use of Acetylcysteine (NAC) for Pulmonary Aveolitis and viral pneumonia.
 Acetylcysteine (NAC) is an essential amino acid that helps boosts glutathione levels in the body…
 There are no known drug interactions with taking Acetylcysteine…
Reports have shown that it enhances the effectiveness of antivirals too…
 *Contraindications*
 If you have allergies to sulfites (eggs, sulphites in red wine, etc…)don't take acetylcysteine (NAC).
 If you are pregnant please speak with your health care provider (physician,doctor, midwife, etc…) first before taking acetylcysteine (NAC) and ask him/her if this is right for you…
 https://www.drugs.com/pregnancy/acetylcysteine.html
 *Acetylcysteine has been labeled as a Category B risk*: Either animal-reproduction studies have not demonstrated a fetal *risk* but there are no controlled studies in *pregnant* women or animal-reproduction studies have shown an adverse effect (other than a decrease in fertility) that was not confirmed in controlled studies in women in the first trimester.
 *Category B* drugs include prenatal vitamins, acetaminophen and several other medications used routinely and safely *during pregnancy*. If there is a clinical need for a *Category B* drug, it is considered *safe* to use it.
… Drugs should be given only if the potential benefit justifies the potential risk to the fetus."
*Preventative Directions for people 18+ years or older:*
Take 600-750mg Acetylcysteine daily with 1000mg of Vit C Bioflavinoids, and 50 MG B Complex at the same on an empty stomach – *Make sure to drink plenty of water!!! Vit C and B Complex enhance the absorption of theAcetylcysteine…*
*If you happen to have cold or flu like symptoms (fever, chills, body
aches, fatigue, etc…) and you would like to minimize the symptoms
associated with the virus or your have been tested positive for coronavirus
take 600-750 mg of Acetylcysteine (NAC) with 1000mg of Vit C with
Bioflavinoids, and 50MG Vit B Complex twice a day on an empty stomach along with drinking at least 8 glasses water a day, drink plenty of hot teas, soups, etc… along with any other recommendations your primary health care provider is recommending to you…*
*If you are pregnant, please consult with your health care provider before
taking Acetylcysteine. It is general considered safe to take, but since
there has been no FDA clinical studies done on this for pregnant women, it
is best to talk to your provider and see if this would be right for you…*
*If you are experiencing a non-productive cough with shortness of breath,
sternal chest pain or tightness, make sure to call your primary care
provider or goto ER to seek medical care…*
Miriam Pineles is Board certified in Acupuncture and Chinese Herbal medicine and Licensed in Acupuncture by the state of NY. Miriam graduated from the Pacific College of Oriental Medicine in New York City with a Master's degree in Traditional Oriental Medicine and has a private practice in midtown NYC. Miriam studies regularly with world-reknown acupuncturist Dr. Richard Tan to give her patients immediate relief of pain and the highest quality Acupuncture treatment. In addition to treating infertility, Miriam treats a variety of women's health conditions, digestive disorders, physical pain, headaches and anxiety and depression.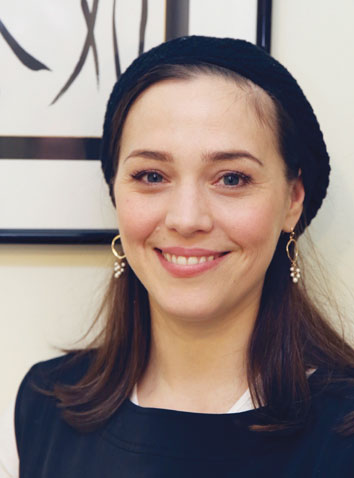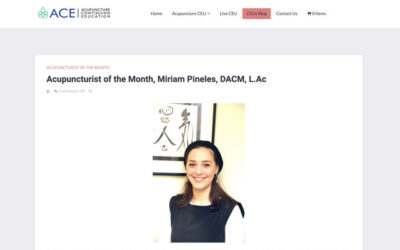 Dr. Miriam Pineles, DACM, L.Ac, has been named Acupuncturist of the Month with Acupuncture Continuing Education. Read more at the link below.Miriam Pineles is Board certified in Acupuncture and Chinese Herbal medicine and Licensed in Acupuncture by the state of NY....
read more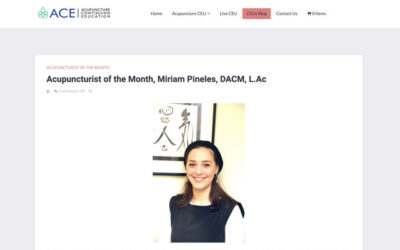 Dr. Miriam Pineles, DACM, L.Ac, has been named Acupuncturist of the Month with Acupuncture Continuing Education. Read more at the link below.Miriam Pineles is Board certified in Acupuncture and Chinese Herbal medicine and Licensed in Acupuncture by the state of NY....
read more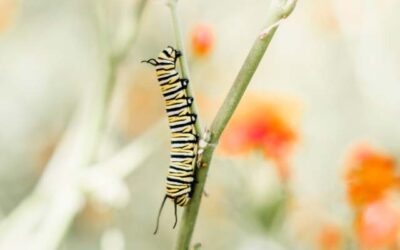 Dear Friends, My colleague and pediatrician, Dr. Elissa Rubin, MD wrote a great blog post that eloquently describes this period we are in. She refers to us as butterflies still stuck in our gooey, crowded and very uncomfortable cocoons. This link she shared puts it...
read more

[/db_pb_signup]